In Summerlin, The Retirement You Always Dreamt Of Is Available Right At Your Fingertips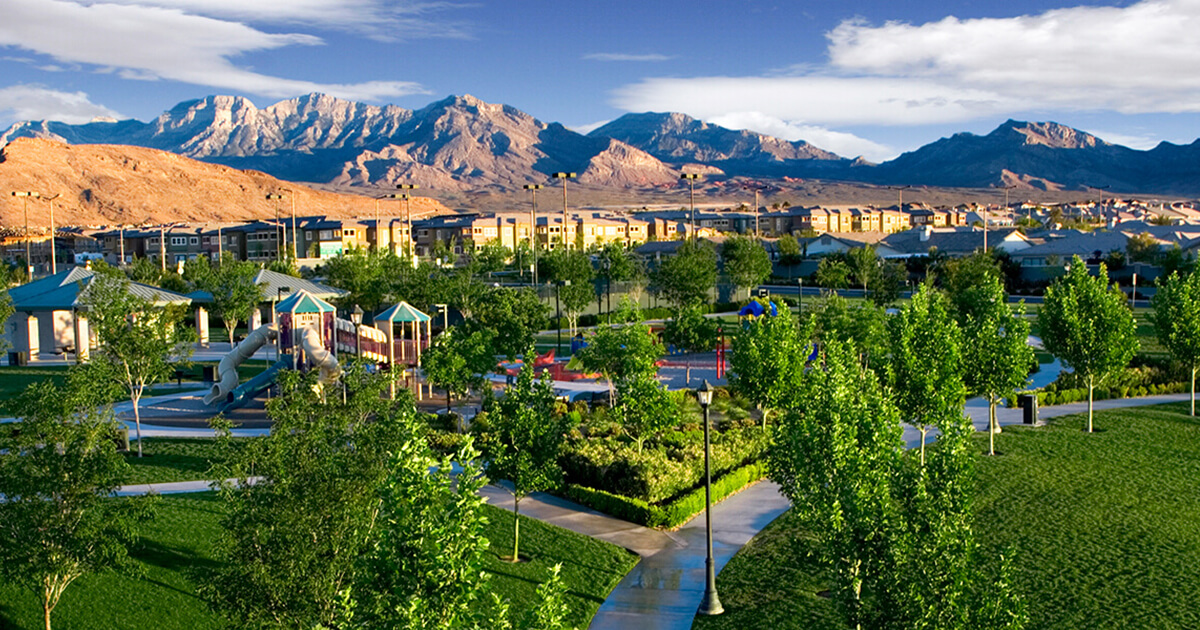 August 12 2021
Summerlin, Nevada is a master-planned community on the western edge of Las Vegas, just a 15 minute drive from the entertainment and excitement of the Strip, yet brimming with its own opportunities, luxuries, and activities.
When it comes to choosing a place to retire, Summerlin is one of the top choices in the Nation because of its stellar offerings and quality of life. There are many golf courses, 250 parks, and over 150 miles of trails, plus there's shopping, dining, sports, recreation, and much more in this upscale locale.
 Located at the base of breathtaking Red Rock Canyon National Park, stunning views await in this place that offers a life filled with more of what you love during retirement.
Things to Do in Summerlin – Activities & Entertainment
One of the best things about living in Summerlin is that there's always something to do that's fun, exciting or relaxing. Whether it's trying a new restaurant, swinging the golf club, sweating through a fitness class, attending a pro baseball game at the new stadium or relaxing with friends and family at one of the many parks, you'll have a hard time finding reasons not to enjoy an active retirement.
Here's a short list of local favorites!
Downtown Summerlin
Downtown Summerlin & Summerlin Mall
Downtown Summerlin® is a happening place where shopping and dining converge in a gorgeous, completely walkable downtown setting. In Downtown Summerlin, you'll find big brand stores as well as smaller boutiques and restaurants that fit every budget from casual to upscale. Often called the Summerlin Mall, this shopping and dining district is a hidden gem that tourists rarely see, making it more of your own private oasis.
Hungry for more? Summerlin has quickly made a name for itself among foodies. Gourmands love it for the variety of restaurants from big chains to more localized family-owned authentic experiences. There's something for every mood, every palate, and every desire to taste and discover here.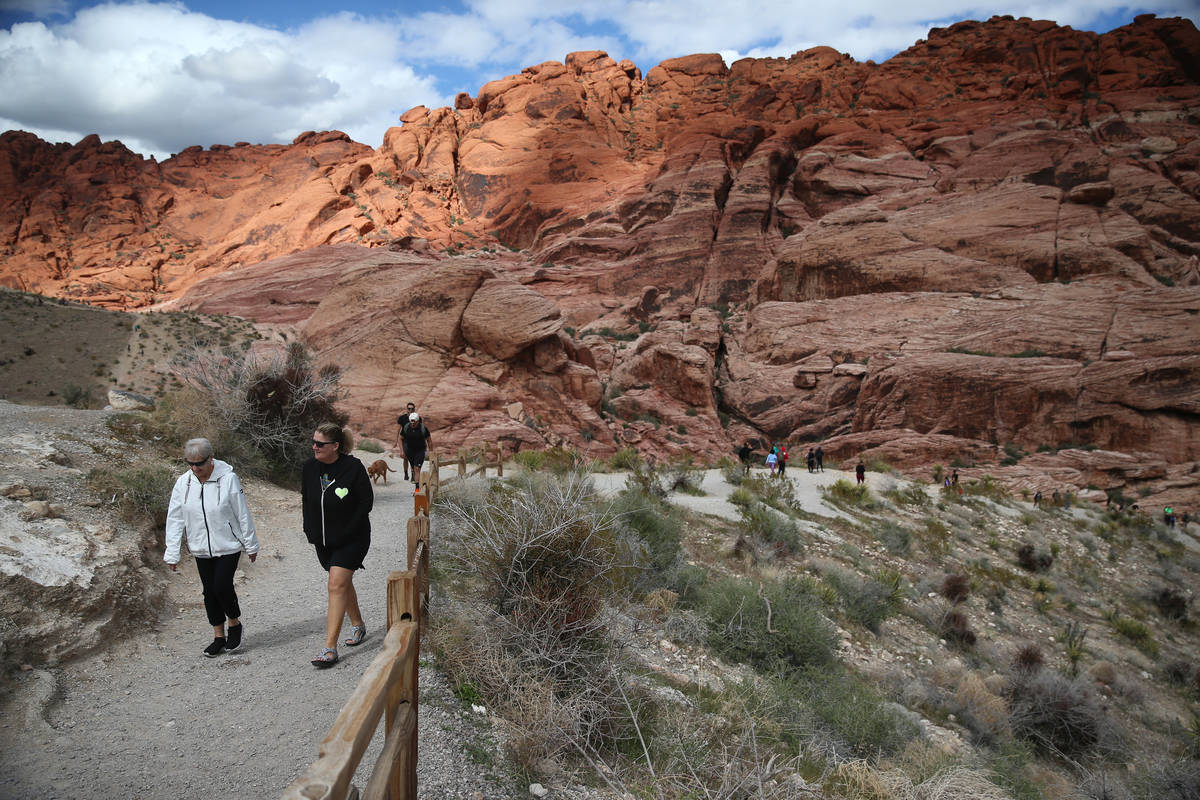 Red Rock Canyon
Red Rock Canyon National Conservation Area
In Summerlin, Red Rock Canyon National Conservation Area is right in your backyard! This stunning landscape is a popular place for locals and tourists alike. If you like living an active life and enjoying the outdoors, you'll definitely want to explore Red Rock.
It's a nice contrast from the entertainment side of Las Vegas, a place where you can simply partake in a scenic 13-mile drive or delve deeper with miles of hiking trails, mountain and road biking, horseback riding, and places for picnics and observing nature.
The visitor center and bookstore also offer more ways to learn about this unique conservation area. Want more adventure? Then try your hand at rock climbing. There's never been a more perfect place to learn!
Red Rock Canyon isn't the only place for recreation and adventure. In Summerlin, NV, get on the green with the finest golf courses in the Vegas area. There are ten of them for your perfect tee time, including two Tournament Players Club (TPC) courses and Bear's Best, one of the first ever built. Wherever you play through, you'll find a world-class golfing experience for all skill levels.
Prefer hockey? Then don't miss your chance to catch the NHL's Vegas Golden Knights practicing at the nearby City National Arena. Practices are free to watch though it's on a first come, first serve basis. Once they're full, they're full, but if you get there early enough, you'll get to catch the action on the ice.
Even when there is no practice, there are opportunities for public skating, or even taking hockey or figure skating lessons. It's great exercise plus it's a wonderful way to keep cool on a hot day!
Las Vegas Ballpark®
Love going to baseball games? Then you'll love it even more in Summerlin! In Spring 2019, the all-new Las Vegas Ballpark opened and the Triple-A Las Vegas Aviators played in their new $150 million home. Summerlin makes it easy to love life with more things you enjoy right at your doorstep.
Tour de Summerlin Bike Race
It's a tradition that's been going on for nearly 20 years now. The Tour de Summerlin Bike Race is simply fun for anyone that wants to join. Cyclists of any level can join in this annual race that takes advantage of the many bike-friendly streets amid the gorgeous surrounds of Summerlin.
Summerlin, Nevada is home to over 250 parks! All over tucked in the villages and neighborhoods, there are parks for play or simply to enjoy the beautiful weather and natural surrounds. It's no wonder people in Summerlin seem happier overall. There are so many ways to keep busy and active, whether you want to go for a jog on your own or meet with friends to walk and talk.
With community centers in the mix too, there's so much to keep busy with. They offer chances to swim and cool down on hot days as well as join classes and workshops. You'll also find fun community events here that give you more of what you want to enjoy in life.
Red Rock Casino & Spa
Red Rock Hotel and Casino
Want to enjoy Vegas in an opulent way without heading to the craziness of the Strip? The Red Rock Hotel and Casino is ideal for an evening out or for your first stay when you come to Summerlin to explore homes.
Once you see how amazing it is here, you'll likely be telling guests to come stay at this immaculate hotel, complete with casino, luxurious outdoor pool area, spa, and all the finest amenities you desire.